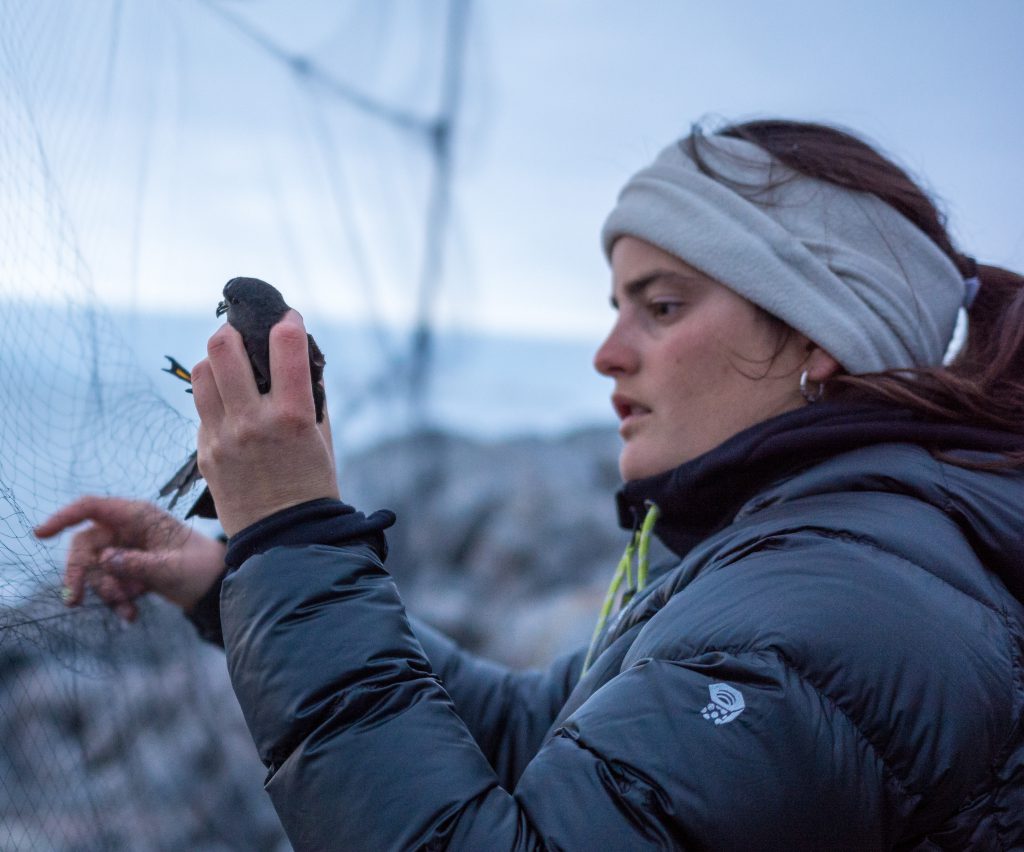 About me
I work since a few years now on birds, and especially in polar regions. I had the opportunity to work on matrix population models, ecotoxicology and species distribution models (SDM) with conservation application and I recently focused on ecophysiological studies.
The aim of my PhD is to use the Adelie penguin as eco-indicator of the antarctic marine communities and to characterize its physiological response to environmental variations, in particular in the context of climate change. I will use several physiological parameters (as telomeres and oxidative stress) as well as nutritional clue (isotopes, metabarcoding) from recent field work campaigns. I will also take advantage of a long-term monitoring from a studied colony in Dumont D'Urville station (french scientific base in Terre Adélie, Antarctica).
Projects
Positions
PhD Student (ULB)
Expertise
Publications
2391800
Coline Marciau
items
1
date
desc
Marciau, C.
Dupoué, A., Rutschmann, A., Galliard, J. F. L., Clobert, J., Angelier, F.,
Marciau, C.
, Ruault, S., Miles, D., & Meylan, S. (2017). Shorter telomeres precede population extinction in wild lizards.
Scientific Reports
,
7
(1), 1–8.
https://doi.org/10.1038/s41598-017-17323-z
Meillère, A., Brischoux, F., Bustamante, P., Michaud, B., Parenteau, C.,
Marciau, C.
, & Angelier, F. (2016). Corticosterone levels in relation to trace element contamination along an urbanization gradient in the common blackbird (Turdus merula).
Science of The Total Environment
,
566–567
, 93–101.
https://doi.org/10.1016/j.scitotenv.2016.05.014
Take a look at my Researchgate profile