Three members of the BIOMAR Lab are participating in the ongoing TANGO expedition (taking place from 13 February to 19th March 2023). Lea Katz, Camille Moreau and Bruno Danis are currently in Antarctica, onboard RV Australis to contribute to our understanding of Southern Ocean ecosystem responses to environmental change. The expedition is led by Bruno Danis and Camille Moreau and Lea Katz are part of the scientific diving team, and are working on biodiversity and habitat mapping studies pertaining to the TANGO project, funded by the Belgian Science Policy Office (BELSPO).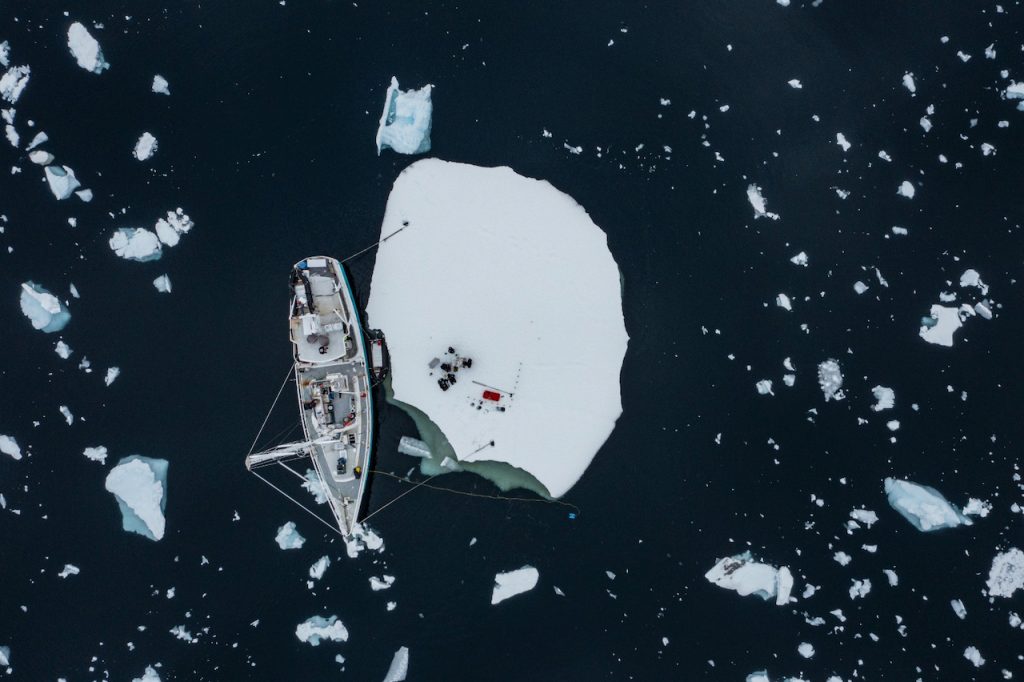 The TANGO team includes:
RV Australis crew: Ben Wallis , Ocean Expeditions (Skipper), Annette Bombosch (First mate), Maria Amenabar (Stewardess)
Scientific Party: Bruno Danis, Université Libre de Bruxelles (Chief Scientist), Henri Robert, Environmental Measurements – Conservation & Consciousness, Camille Moreau, Université Libre de Bruxelles, Lea Katz, Université Libre de Bruxelles, Francesca Pasotti, University of Gent (Lead Diver), Marius Buydens, University of Gent, Bruno Delille, University of Liège, Axelle Brusselman, University of Liège, Martin Dogniez, University of Liège
More information is available from the TANGO website.
You can follow the team's progress on Facebook, Twitter and Instagram.
The map below shows the progress of the expedition on Polarstep.